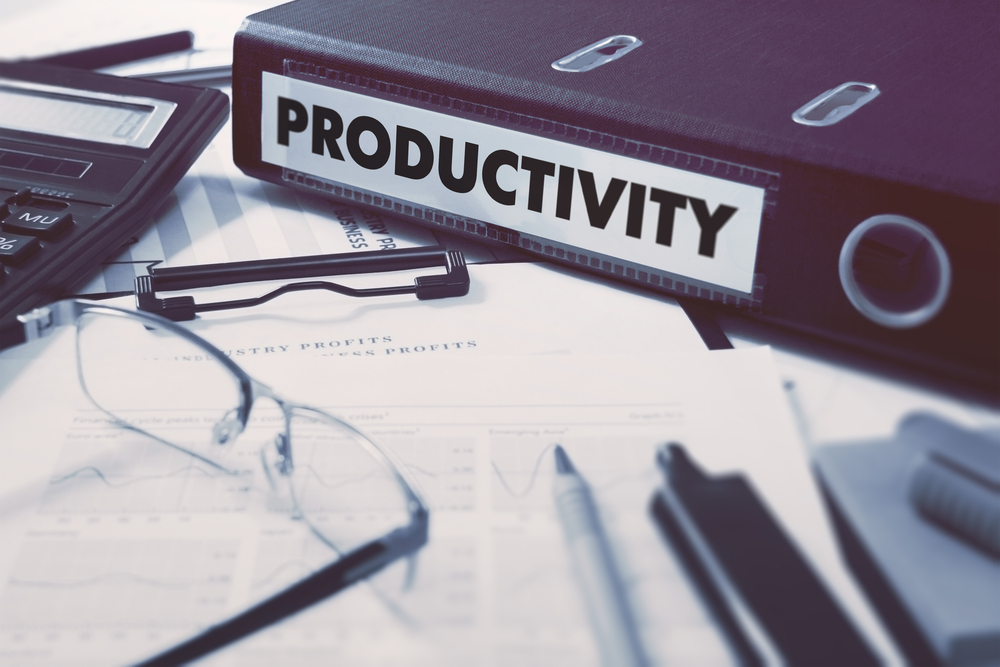 I meet many great business people who are working hard yet are struggling to make a living or see the light at the end of the tunnel. Here's the thing: working hard just doesn't cut it. You need to dig deeper and change your mindset in order to bridge the gap between "working hobby" and an actual business where it works for you and not you for it.
Trick is, how do you know if you're being a hobbyist about your business or a truly serious business person? It's different for everyone, but once you make that mindset shift, says Entrepreneur, you will be able to completely transform how you do business, tackle company finances, and determine the next steps involved in mastering your company. Heck, just reading this list may be enough to wake you up and spur you to change.
Here are the top five warning signs that you are still in the "hobby" phase of your small business.
1. You're Not Managing Your Time Effectively
A big red flag is that you just don't have a handle on the time you are spending on your business and you have no idea what time is spent where. Time management is critical in a business. If you have no time off or you are the one running the tedious business errands, you need to reevaluate your role.
Business owners tend to be highly productive. Hobbyists, by contrast, are always busy but don't seem to get much done -- spinning their wheels, as they say.
So, ask yourself: how are you spending your time each day? Do you jump from task to task, email to email, errand to errand with little to show for it by 5 p.m.? Or are you focused and making real progress on your business goals? Let's back up here: do you even have business goals? If not, that's a great place to start if you're serious about making a go of this.
Chart your daily activity for a week or so, then spend some time identifying any areas where you detect an imbalance of resources (AKA your time) and the results (AKA money and productivity). If you ever want to make the switch to business owner mode, come up with a list of your top two business goals for the quarter. Then, align your time with those goals.
2. You're Handling Everything Yourself
Of course, any business owner just starting up will tell you it's a lot of hard, back breaking work as you take on all roles and wear all hats in order to get your endeavor off the ground. That's all well and good, but at some point, you have to start delegating if you want to grow. If you are still doing a lot of the work yourself even though you have employees, consider farming out some tasks. Remember: delegation and management are key here. You need to work ON the business, not get lost under a pile of to-do's.
Maybe you just haven't found the right person to trust with key elements of your business. That's understandable. In fact, Small Business Trends says 23 percent of small business owners stated finding the right person is their most pressing business problem. Some of the tasks you should delegate include accounting, social media marketing, data entry, and web design and development.
3. You're Struggling to Handle All Work at Once
If you find it difficult and overwhelming to handle all the work that comes into your business all at once, you may not have a good understanding of your capability and capacity. We know running your own business means working -- a lot -- but it also means knowing when and how to give yourself a break.
According to Inc., nearly half of all business owners work more than 50 hours per week, and 82 percent clock more than 40 hours, with motivations ranging from believing their role is indispensable to the fear of failure. This isn't a good long-term business strategy. Again, delegation will help you see the light at the end of the tunnel.
4. You Aren't Measuring Your Data
If you find yourself with no tools to manage and measure your business data, get on board with some type of analytics system so you can track how well (or not) you're doing. It's great if you have a bookkeeper and QuickBooks, but there's more to it than just that. There's lots of other data like productivity, sales, marketing, utilization, etc. that you should be aware of.
If you aren't measuring your business progress, how can you possibly know where you need to improve? Lack of results analysis can get you stuck in a vicious cycle of throwing good money after bad.
5. You Aren't Networking
Here's a clue: if you're spending all your time behind a desk crunching numbers and trying to make the business work, it's of no use at all if you're not spending an equal amount of time networking with other business owners. Nothing happens in a vacuum. You need to get out there, see what other like-minded professionals are doing, and stop isolating yourself because you won't find success behind a desk all day.
No one is an island and this is one of the most important things in business that you can do: building relationships. If you're buried in your business, you won't see the tidal wave coming or the opportunity leaving.
These are all major signs that things need to change. Moving your business from hobby to a going concern that builds value takes management and scaling. Learn to do this, get help and guidance, focus on the important (not just the urgent), and make timely decisions. When you become a better business person, your business will become a better business.
Ready to chat? Hit me up for a free, 30-minute consultation by filling out the online form or giving me a call at 949-484-6349. All our coaches are accomplished executive-level professionals who have years of experience in business operations and managing projects across all industries and verticals. They've been where you are right now and can help you get to the next level for success.