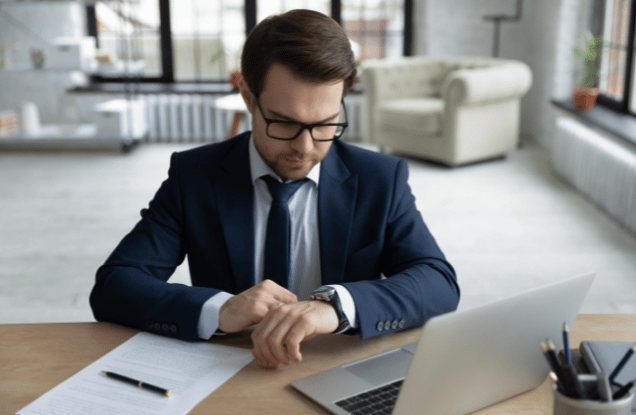 Remember the classic Rolling Stones hit, Time Is On My Side? Time is something entrepreneurs and business owners are always claiming they lack. I don't have enough time; I ran out of time. Where did the time go? and, If I just had more time ... are some of the common statements that keep creeping into our conversations. But just as the Rolling Stones lyrics continue, "Time is on my side, yes, it is", if you make a few cognizant adjustments to your business as usual. With a little discipline, you can regain control over your time again. Here are some easy tips to get time back on your side.

Prioritize Time Management: "The Seven Habits of Highly Effective People" author, Stephen Covey said, "The key is not to prioritize what's on your schedule but to schedule your priorities." It's this simple. Make time management a priority. Take a look at your schedule and assess where most of your time is spent. Then prioritize each task and record the time it takes to complete them. Are redundant tasks taking up too much of your time? Is it something a team member can do? If so, delegate the task to someone else and hold them accountable. Keeping track of your time throughout the day & making the appropriate adjustments will open up time for you to focus on growing your business instead of routine, time-consuming tasks.

Put Side Projects On The Back Burner: Entrepreneurs are innovative thinkers who are constantly working on multiple projects. If this is you, and these extra projects are taking you away from growing your main business, put them on the back burner for a rainy day. Dealing with several priorities at the same time is overwhelming, time-consuming, and frustrating. Focus on your short and long-term goals before spending valuable time on side projects.

Make Time For Thinking: Successful entrepreneurs should work "on" the business and less "in" the business. This may be true, but entrepreneurs wear many hats and are pulled in many directions. The squeaky wheel gets your attention, and as we all know, there are many squeaks throughout the day. Commit and make a promise to you and your business to set aside time for thinking, about your business and how to get it to the next level. Make short-term and long-term goals and map out how you would like to achieve them. This might be as simple as taking a walk outside, brainstorming with a mentor, or writing ideas in a journal. This may seem like a waste of your time, but once you make time for thinking, you will begin to see how valuable it is.

Do you have time to grow your business? The answer is, "yes!" Contact us today and let's work together to get time back on your side.
Contact Infix
With a little discipline, you can regain control over your time again to grow your business. Contact us today and let's lay a strong foundation for a growing and successful future. Ask us about this in your free 30-minute virtual coaching session. Just contact us at 949-484-6349 or fill out our online form.