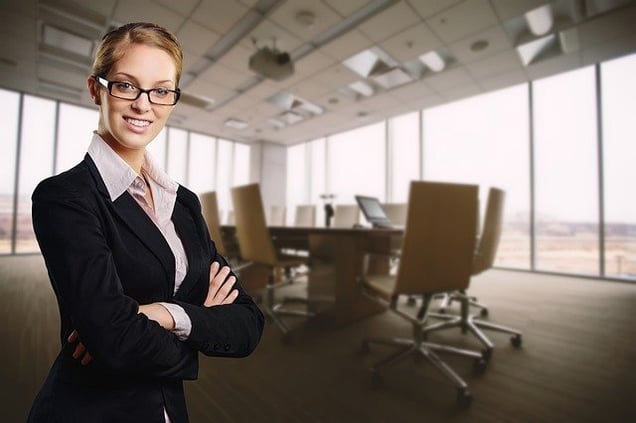 Running a small business is exciting, challenging, and rewarding. As your company grows, and you build your team, your leadership skills will grow and develop too. Entrepreneurs are doers, visionaries and are extremely passionate about their work. Your team looks for your leadership, guidance, and inspiration to do their part successfully. Understanding what motivates your team is essential to overall success.

Take a look at the following tips that will help you strengthen your skills. Remember keeping this in the forefront of your mind is the first step to effective leadership.

Lead By Example: You started your business from the beginning and have hands-on experience with the everyday tasks to keep it running. Create an interactive dynamic with your team. They need to know that you aren't asking them to do anything that you haven't done. This includes mopping the floor to running for supplies, and other important, mundane tasks. Leading by example will inspire and empower them to work harder, grow into management positions, and become future leaders for you.

Reward Behavior: Motivational speaker, Zig Ziglar said, "A person who feels appreciated will always do more than is expected." This is a valuable piece of advice. Reward success and help them learn from their failures. They will make mistakes, everyone does, but staying calm and using these moments as teaching opportunities are priceless. Be consistent with everyone on your team.

Delegate Tasks: Here's some news to use. "You Can't Do It Alone!" Entrepreneurs and businesses owners are either working or thinking about their business 24/7. Get to know the strengths and talents of your team. Delegate tasks to free up your time, so you can focus on future growth. This will also demonstrate that you trust them. This gives you time to rest, chill out, meditate and breathe. When you have a strong team, you can live your life and stop stressing about things that are out of your control.

Make Transparency A Priority: Your business is a reflection of your leadership. Constantly work to improve your communication skills with your team. This is a strategy that will not only pay off later, will help strengthen your team's dedication to the company. Sharing what your expectations are, what your goals are for the future, and how the team plays a role will strengthen their trust in you. Ask them questions, listen to their answers, and encourage them to confidently give input and ideas. This will demonstrate that you value their talent and ideas. Be consistent and insist on high standards. When you approve their new ideas make sure you support them, whatever, the outcome.

Spend money Wisely: Spend money wisely. Get your business plan out and update it regularly. Knowing exactly what your balance sheet is telling you will help you make strategic decisions about purchases, new hires, training goals, and more.

Let's talk about more ways you can build and strengthen your leadership skills. Contact us today.
Contact Infix
Your team looks for your leadership, guidance, and inspiration to do their part successfully. Contact us today to learn how you can build and strengthen your leadership skills. Start with a free 30-minute, no-obligation consultation. Contact us at 949-484-6349 or fill out our online form.