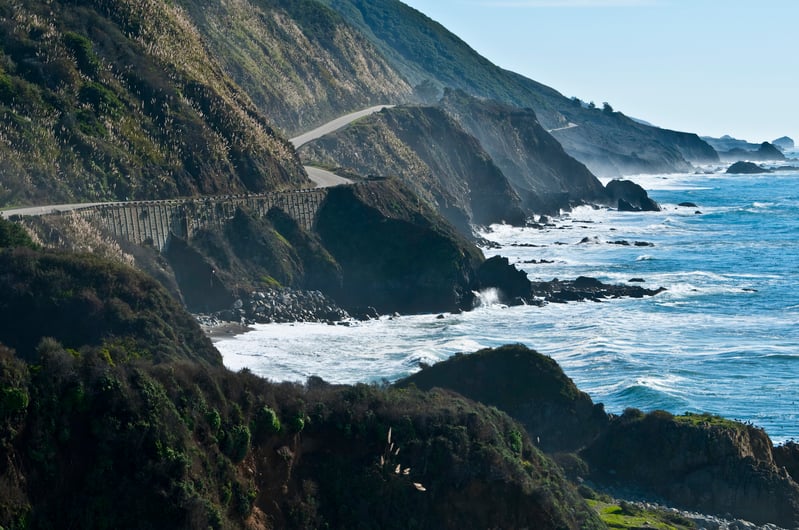 A shift is happening in the California small business industry that threatens the very foundation of how we work and the freedoms we deserve. Last year, in April of 2018, the California Supreme Court issued a decision on Dynamex Operations West vs. Superior Court, departing from 30 years of established CA labor law. This decision, predicated on the new restrictive "ABC test," may drastically change how Californians earn a living in occupations ranging from designers and therapists to writers and hair stylists.
California has nearly two million men and women who choose to be independent contractors, either full time or part time, in order to supplement their primary income, according to I'm Independent Coalition. These freelancers are a part of the most dynamic sectors of the state's economy, such as software developers, engineers, designers, therapists, insurance agents, gig workers, accountants, financial advisers, writers, consultants, hair stylists, editors, artists and drivers.
This so-called ABC ruling will no doubt throw a curve ball at many small business owners. I'm already seeing how it's impacting my clients across all sectors. Two companies have moved out of state. Others are being forced to sign on as employees with their clients, giving up smaller clients because their largest clients' lawyers are saying they are no longer sub-contractors in CA.
Let's take a closer look at the ABC ruling.
What Does ABC Mean?
The ABC test is now the standard that California business owners must follow if they want to prove a worker is an independent contractor rather than an employee. Otherwise, workers are presumed to be employees. This ruling, in essence, has slashed the number of people eligible for independent contractor status, says Forbes, and with more workers classified as employees and less as independent contractors, impacted businesses must make some pretty big changes.
In a nutshell:
1) Part A of the test says the worker must be free from the control and direction of the hiring entity in connection with the performance of the work; and
2) Part B says the worker must perform work that is outside the usual course of the hiring entity's business; and
3) Part C says the worker must be customarily engaged in an independently-established trade, occupation, or business of the same nature as the work being performed.
Let's break it down further.
A is about management of the sub, who cannot be told when to work and how to do the job.
B means they cannot be doing what your company does, so if you have a short-term need to increase capacity, you can no longer hire a freelancer to fill that need; they have to be an employee.
C means the sub must have other clients, which means anyone leaving their job to become a freelancer now has a big problem: how can they get their first client if companies can't hire subs that don't have another client already? Essentially, they must have a client already before they can get a client, which is ridiculous! The only way around that is to essentially get their first two clients at the exact same time.
The point is, this new law doesn't take the sub-contactors' view that they would rather be self-employed. The CA government just wants to get the extra employee taxes, and the legislature has failed to consider the impact to small business. Small business employs 48 percent of the U.S. workforce, according to the Small Business Administration. When is CA going to wake up and realize that lawyers can't fix everything and that, with this ruling, they will likely kill the seed of small business throughout the state?
Why Freelancers Choose to Work Independently
Today, a Californian's right to work as an independent contractor or freelancer is at risk due to this unprecedented Court decision. People just like you choose to work independently for a variety of reasons:
Flexibility
Quality of life
More control over work
More economic security
Extra money on the side
Enjoyment
The Dynamex test compromises all of those hard-fought freedoms. It's not the only such ruling like it in the country, but it seems to be the most restrictive and damaging. Other states have an ABC test, yet they allow for more flexibility. CA's Dynamex decision may apply retroactively, placing every business at risk of liability for a law they never realized existed.
Is the Dynamex decision impacting you as a small business or contractor? Do you need some guidance on how to navigate this new reality? Call Infix for your free 30-minute consultation. We offer affordable and convenient online business coaching for small business owners.