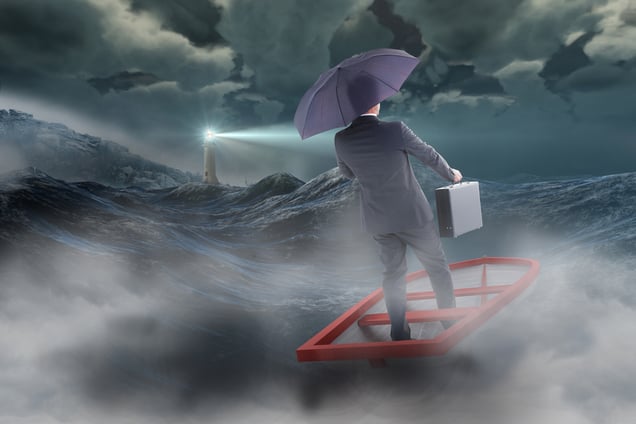 Let that sink in. Yes, there's not a person in this country who's not immune to the impacts of COVID-19, yet each of our experiences will be different – not just in our reaction and response, but its effects on us, our businesses and our families.
When it comes to small business, the effects of COVID-19 have been unprecedented for all, tragic for some and beneficial to a handful. The thing to remember is that every business is different and that means that one size does not fit all. Even within the same industries, processes, financials, and target markets can all be different.
A Tale of Two Bakeries
Take, for instance, two bakeries. One focuses on wholesale while another focuses on weddings. Both face very different situations even though they each have similar ingredients and use the same equipment. Even how they operate will vastly differ.
Wholesale baked goods are all about volume, typically yielding relatively low margins. On the other hand, the retail cake business is built on small volumes but features high prices and margins. The former uses large equipment and packaging, while the latter uses smaller personalized equipment. Wholesale means a larger cash flow is needed, while the retail cake business can get away with a lot less cash flow.
What to do When TSHTF
We all got hit in the face with this global pandemic. No one could see it coming, yet certain industries were well poised to shift their business models quickly to adjust to the new normal. But what do you do when the, well, you know, hits the proverbial fan? Unfortunately, there are no magic bullet solutions that are standardized across all sectors. You either sink or swim, making up survival strategies on the fly while you try to stay afloat. Of course, well after this pandemic is over and we take stock of what's been lost and how to best handle these situations in the future, we will have countless case studies, books and courses we can look to for guidance. For now, it's survival of the fittest until we can come out the other side.
When disaster hits and things go wrong, you need to assess the specifics of your business before making decisions. If you find yourself facing difficulties, the main thing is to look internally first. Examine cash flow, processes, expenses, and the innards of your business. These questions become very important:
What have you been doing for your business during these times?
Have you been able to pivot?
What are you doing to get back to work and what is your plan?
Protect, Recover, Retool
Small businesses that equally protect and run the business today while planning to retool the business for tomorrow are best poised to outrun extinction and thrive after this pandemic passes.
For a whole generation of business leaders, the actions they are taking now and in the weeks and months ahead will serve to define them and the companies they run. Yes, the impact of this crisis varies across industries and regions, but the burden of destiny has never been more real. If you're asking yourself: "How can I ride out the crisis to rise from the ashes stronger than my competitors?" or "How can my business learn from this experience to win in the new world?", you have to do two things in the NOW: protect and pivot your business today, and plan to retool and reinvent your business for the future.
I talk about the ability to pivot in my last blog post entitled "How to Pivot Your Small Business Strategy During COVID-19." Take a few minutes to read through that, as it will give you some insight into how businesses can shift their operational models to survive and even thrive amidst the coronavirus turmoil.
Still need more guidance? That's what we're here for. Call for a free 30-minute consultation with one of our business coaches.